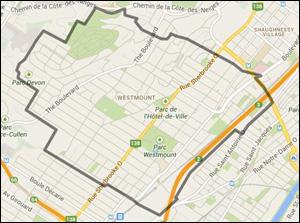 Do you need to ensure your home's foundation would withstand flooding caused by a broken water-main? The City Wide Group has the expertise to inspect your home and provide you with a clear estimate of the time and cost of protecting your property from potential water damage. While homes in Westmount may appear safe from spring flooding, they do experience occasional periods where the streets become rivers as a result of an aging sewer and water-main system. The City Wide Group has more than 50 years of experience in waterproofingfoundations. You can count on their expertise to protect your home and property value.
Problems with water leaking in your basement?
Call Today
Commission de la santé et de la sécurité du travail du Québec (CSST) (Occupational Health and Safety Commission) and Insured.
Erosion has caused water mains to fail in Montreal and increased precipitation from a major storm may cause the sewer system to be overwhelmed. Your Westmount home needs to be inspected for cracks or shifts in your foundation.
Make sure you use the expertise of City Wide Group technicians.