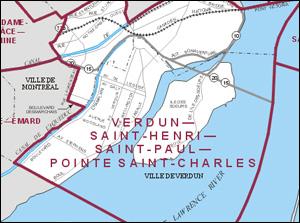 Interested in protecting your Verdun home from potential damage from the next major storm? Does your home's foundation need waterproofing? Call the City Wide Group to inspect your home's basement and give you expert advice and a clear estimate on what needs to be done. Sudden thunderstorms have overwhelmed the aging sewer and drainage systems in Montreal area homes. Keeping that water out of your basement is what the experts at City Wide Group do by waterproofing your foundation. New or old homes need protection.
Problems with water leaking in your basement?
Call Today
Commission de la santé et de la sécurité du travail du Québec (CSST) (Occupational Health and Safety Commission) and Insured.
Home owners in Verdun proper or on Nuns' Island want to ensure their properties are protected from water damage. Waterproofing projects in these neighbourhoods are different but City Wide Group knows what expertise to bring to the needs of your home.
Serving the neighbourhoods of
Verdun
Crawford Park
Desmarchais-Crawford
Wellington- De l'Eglise
Nuns' Island