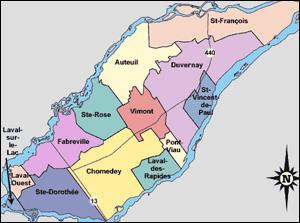 If you need to contract waterproofing services for your Laval area home, consider the City Wide Group which has more than 50 years of experience in waterproofing and related construction services. Recipients of numerous Consumer Choice Awards, the City Wide Group will bring its expertise to your Laval home when your home's basement needs waterproofing or improved drainage.
Problems with water leaking in your basement?
Call Today
Free Estimates Life-time Guarantee
Commission de la santé et de la sécurité du travail du Québec (CSST) (Occupational Health and Safety Commission) and Insured.
Montreal-area homes experience periodic flooding from dramatic storms when the aging drainage system cannot keep up. Lingering ice along Laval's waterfront bring additional concerns to homeowners who need to prepare for spring flooding. The best way to protect your home is to prepare your foundation by waterproofing or improving the drainage. You want to ensure your foundation is free of cracks, your drains are properly installed and maintained and flow into the storm water holding tank. Mille-Iles River, Riviere des Prairies and Lac de DeuxMontagnes have histories of exceeding their banks. Whether your home is in Laval, Chomedey, Fabreville, or Saint-Vincent-de-Paul, the experts at City Wide Group know how to employ the most appropriate technologies to waterproof your foundation.
Serving the neighbourhoods of:
Auteuil
Chomedey
Duvernay
Fabreville
Iles-Laval
Laval-des Rapides
Laval-Ouest
Laval-sur-le-Lac
Pont-Viau
Sainte-Dorothee
Sainte-Rose
Saint-Francois
Saint-Vincent-de-Paul
Vimont