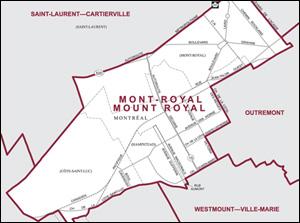 Are you interested in getting an expert inspection and clear estimate of the waterproofing work your Town of Mount Royal home's foundation might need? The City Wide Group has more than 50 years of experience in waterproofing foundations to ensure your Town of Mount Royal home get the appropriate work conducted. Aware of the requirements of new or historic home foundations, the City Wide Group is the company to call.
Problems with water leaking in your basement?
Call Today
Commission de la santé et de la sécurité du travail du Québec (CSST) (Occupational Health and Safety Commission) and Insured.
The aging sewer and water-main system in the Montreal area have caused homes in the Town of Mount Royal to experience back-up flooding. Waterproofing your basement can ensure water doesn't damage your property. The City Wide Group's experience can benefit your home.
Includes the neighbourhoods of:
Park Extension
Cote-des-Neiges