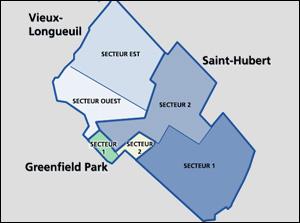 When your home's foundation needs waterproofing services in Longueuil, the company to call is City Wide Group. Many homes in the Longueuil area are single-family residences constructed in the post-war period. Your basements need to be inspected regularly for possible cracks or shifts in the foundation. With more than 50 years of experience in protecting foundations through waterproofing, the City Wide Group can provide you with a clear estimate of the work your home needs to ensure you can continue to enjoy your property.
Problems with water leaking in your basement?
Call Today
Commission de la santé et de la sécurité du travail du Québec (CSST) (Occupational Health and Safety Commission) and Insured.
Homes in the Saint Lawrence River Valley need protection from spring flooding, especially those closest to the river. The best way to protect your home in Saint-Hubert or Greenfield Park is to prepare it against water damage by waterproofing your foundation. The experts at City Wide Group know what to do to identify repairs or renovations you need.
Serving the neighbourhoods of:
Le Vieux-Longueuil
Saint-Hubert
Greenfield Park